Key points
The United Methodist Church in Romania welcomed 17 Ukrainian women to Cluj-Napoca, Romania, for 14 days of rest and renewal.
The women have all had war-related trauma.
Group therapy, art and massage were among the support strategies for the women.
---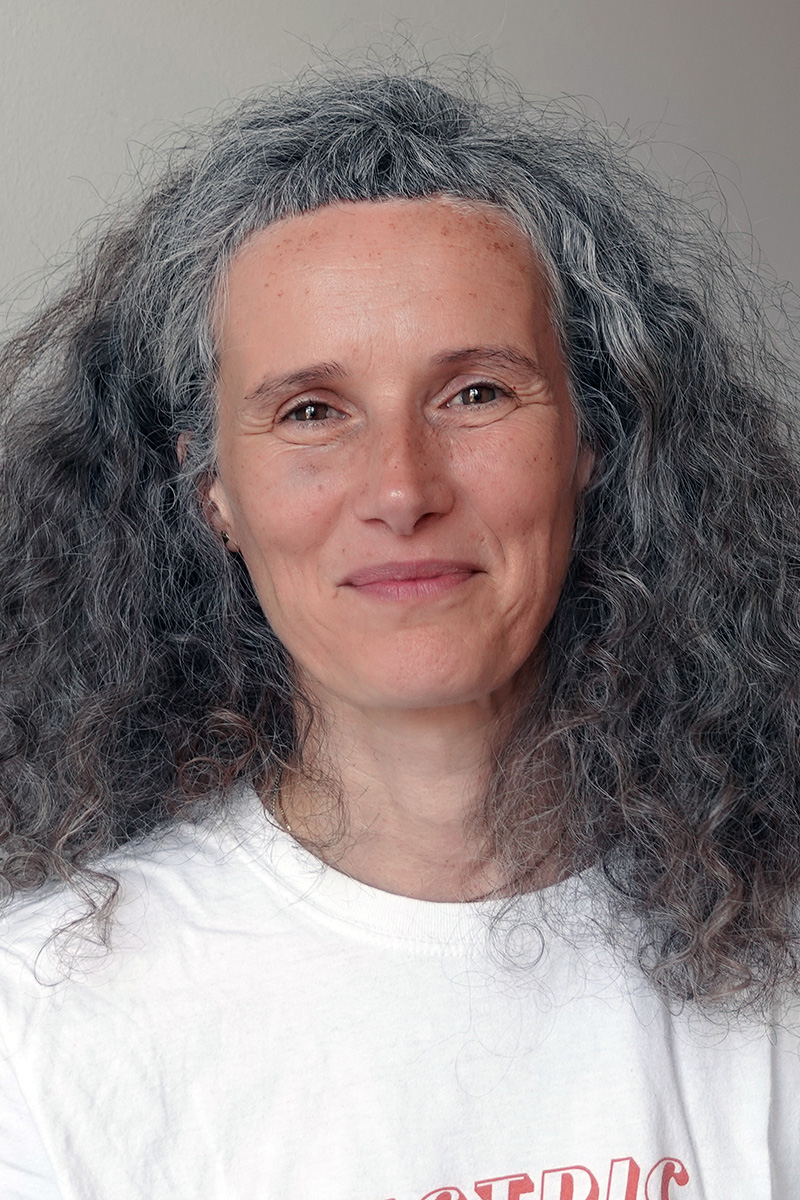 Danka Bogdanovic is with Connexio develop, a Methodist peace and justice organization in Zurich. Photo courtesy of the Central Conference of Central and Southern Europe.
Commentaries
UM News publishes various commentaries about issues in the denomination. The opinion pieces reflect a variety of viewpoints and are the opinions of the writers, not the UM News staff.
Much has been said about the war in Ukraine. We know the statistics and other facts. But what about the stories and faces behind the numbers?
Galina had an important post at the nuclear power plant in Zaporizhzhya. Dunya is an instructor at the front. Yulia is trying to save cultural life in Kherson.
These women and so many others have experienced the war in Ukraine and now they must come to terms with what they have experienced. But how do they manage to overcome the horror and move on?
The United Methodist Church in Romania invited 17 women to Cluj-Napoca, Romania, for 14 days in October so they could take time out and gain strength and confidence.
During their days in Cluj-Napoca, they were able to talk about their traumatic experiences. They participated in group therapies, but also in individual sessions with psychologists.
The need for such talks was great, much greater than initially thought. In addition, the pastor of the United Methodist congregation in Cluj-Napoca was on hand for spiritual support. The women also exchanged ideas, attended events, or had massages.
An important aspect was the inclusion of art. The women had themselves photographed or had their faces painted by a body painting artist.
The purpose? To make their stories and experiences visible. Because sometimes words are insufficient or just missing.
Masha, a soldier, writes of her experience in Cluj-Napoca:
"You've done the almost impossible in these days. You gave me freedom. Of course, each of us is a free person, but not everyone is fortunate enough to truly feel freedom. … These two weeks won't leave me with just pleasant memories and beautiful photos but will leave me with a taste of real spiritual freedom. I'm grateful for that. Something in me has changed thanks to you, and I want it to stay that way."
Subscribe to our
e-newsletter
Like what you're reading and want to see more? Sign up for our free daily and weekly digests of important news and events in the life of The United Methodist Church.
The women who came to Cluj-Napoca — mainly women in leadership positions — had arrived from war zones. They have since returned there to guide others and give them hope. One of the women, for example, distributes relief supplies to civilians living along the front lines.
The art resulting from the Cluj-Napoca gathering is part of an initiative called "Faces of Courage," and the effort is getting attention. There will be an exhibition in the near future in Cluj-Napoca (and later, whenever possible, in other cities in Romania), plus an illustrated book and a short documentary.
The attention is fitting. These courageous women are contemporary witnesses of a history that we must not forget.
To support the work of United Methodists in Romania, contribute through the United Methodist Board of Global Ministries to Advance 00211a.
Bogdanovic is with Connexio develop, a Methodist peace and justice organization in Zurich, Switzerland, and her commentary is based on a report by Anca Beu of The United Methodist Church in Cluj-Napoca.
---
Like what you're reading? Support the ministry of UM News! Your support ensures the latest denominational news, dynamic stories and informative articles will continue to connect our global community. Make a tax-deductible donation at
ResourceUMC.org/GiveUMCom.