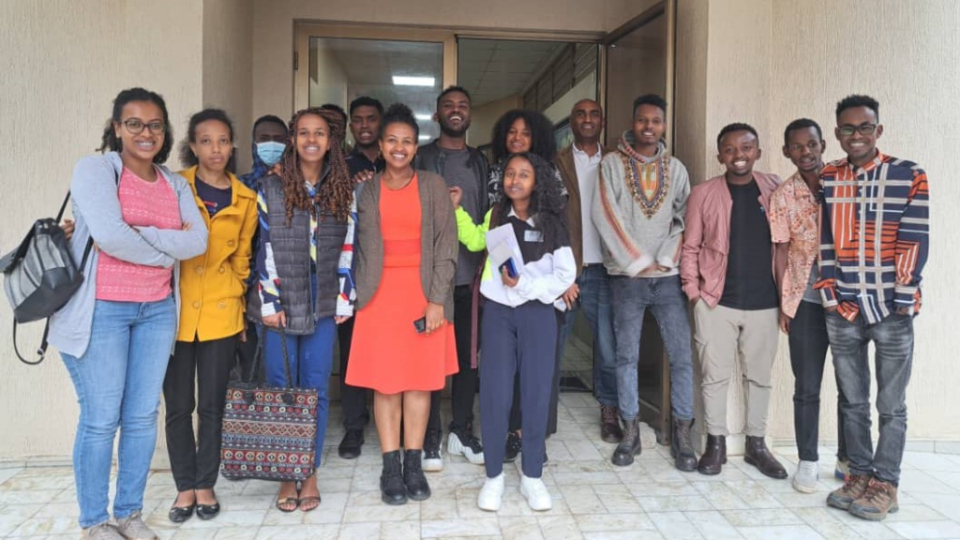 The BYU Pathway Connect program was officially launched in Addis Ababa, Ethiopia on April 17, 2023 with 15 new students. Most of them are returned missionaries of The Church of Jesus Christ of Latter-day Saints. Six are nonmembers of the Church and are affiliated with Ethiopia's Ministry of Peace.
Student Yenealem Debebe Hailu said, "being part of the BYU Pathway program has blessed me with the knowledge of how much Heavenly Father is thoughtful of His children and concerned about them getting an education. I have seen that Pathway Connect is inspired by God."
Student Matewos Teferi Rundasa added, "it's a blessing to have BYU Pathway in Ethiopia. I'm so thankful to God for the chance he gave me to participate in this journey. God told us to learn both in heaven and on earth; learning is the central purpose of our time here on earth."
Tasara Makasi, International Area Manager for Africa South and Central Areas for BYU Pathway Worldwide, said, "receiving approval to have BYU Pathway Worldwide in Ethiopia is an answer to many prayers. Many members of the Church have eagerly waited for this moment. I am so excited that members and friends of the Church in Ethiopia can now access the blessings of education through BYU Pathway."
The BYU Pathway Worldwide program has an overall enrollment of about 61,000 students. BYU Pathway Connect provides about 36,000 students with the first step toward enrollment in high quality on-line US university degree programs at a modest cost while living at home. It leads toward a Brigham Young University-Idaho or Ensign College associate degree in one of eight programs or a bachelor's degree in one of seven programs. These degree programs include business, technology, communication, health, family, and professional studies.
BYU Pathway also offers nearly 30 certificate programs in such practical fields of study as accounting, graphic design, health, tourism, computer system administration, and web development.
BYU Pathway is available to all, both members and nonmembers of The Church of Jesus Christ of Latter-day Saints. Coursework is conducted in English; therefore, BYU Pathway encourages potential students to gain English proficiency before entering the program. BYU Pathway offers a separate program called English Connect to help students further develop English language skills if needed.
For further information about the program and enrollment requirements, see www.byupathway.org.